About-Aberporth
Community and visitor information for Aberporth and around
What's on this week and recent events 2020
Corona virus pandemic
UPDATE March 28th: Police advise - Caravan and campsites are currently closed. You should not travel to second homes in the area. If you are living here police advise you should not travel in the car unless necessary. Exercise for you or your dog should be close to where you live. Parts of the coast path are closed. Please stay at home except for emergencies, for necessary health reasons, for essential shopping, for exercise once a day, care and support for an old or vulnerable person.
Please note that due to the Corona virus pandemic that ALL pubs, cafes, restaurants and tourist attractions in the area are CLOSED.
If you are thinking of visiting, or if you have a second home or caravan here please consider not coming this year until the situation is under control.
While many local people appreciate and depend on tourism normally, this is NOT a normal situation. We have very limited health cover in the region and very few intensive care beds compared to the rest of the UK. You don't want to get sick here. Our population tends to be older and more vulnerable than many areas and you don't want to make others sick.
Local supermarkets were struggling to cope before the influx of visitors and with no restaurants, pubs or cafes open this will get much worse.
If you love Aberporth then please help us by staying away until this is over when we will welcome you back for a wonderful holiday.
Most holiday cottages will be willing to transfer bookings where possible.
We all need to do our part to get through this.
Thank you for reading and stay safe, stay home, protect our vulnerable people and our NHS.
Thank-you

CANCELLED
Join members of Plastic Free Aberporth and Tidy Towns in a Beach and Village Clean on Sunday April 4th 2020 from 2pm. All welcome, equipment provided. Children under 16 must be accompanied by an adult. Dress for the weather!
CANCELLED
Aberporth has been awarded 'Plastic Free status' by Surfers Against Sewage.
Please help us to keep Aberporth free of single use plastic: Reuse your bags, refuse plastic straws or use paper straws, bring a reusable water bottle (there is a drinking fountain by the beach shower), bring your own coffee cup and lid (discounts or extra loyalty points available from local cafes if you bring your own).
Do not leave litter, especially plastics on the beach - dispose of it in the litter bins or take it home with you.
Thank you!
ALL EVENTS CANCELLED - ALL PUBS, CAFES, ETC CLOSED
Country Market on Tuesdays 8 - 1pm -

cancelled
Coming Up
Aberporth Book Club meeting on first Tuesday of the month at 7pm in The Ship, Aberporth. New members always welcome.
Come for a chat and a drink and to discuss books.-

cancelled
Come and visit our two beautiful sandy beaches
Aberporth Rowing Club Regatta Sunday 22nd June

Boxing Day Swim 2013below
Fireworks on Dyffryn Beach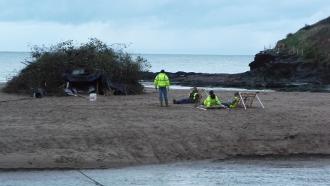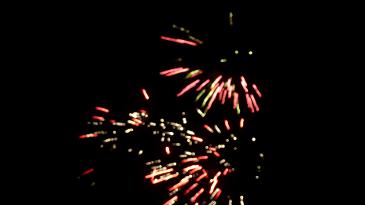 About-Aberporth brings together local information on organisations and events for both residents and visitors alike.
Check our calendar of events (
currently being updated, check back soon and also let us know of any local events we've missed)
Aberporth is a popular tourist destination on the West Wales coast just north of Cardigan and south of New Quay, with a resident population of around 2500. Aberporth has two beautiful sandy beaches, one of which is dog free in summer. Aberporth hosts a variety of events throughout the year including a summer festival, raft race, fireworks on the beach in November, the annual boxing day swim and many more.
The All Wales Coast Path passes through Aberporth making it an ideal destination for walkers or an excellent stopover en route and it is just a few miles from Cardigan and the start of the Pembrokeshire Coast National Park.
The Lleyn peninsula and Snowdonia can be seen across Cardigan Bay and the bay is home to a resident population of dolphins which can often be spotted from the beaches.
Click on the links on the left for further information and links to local websites or check our FAQs page.
If you have information to add or notice any mistakes please Contact us
Links to community groups are free. Use the contact us link above to request information.

If you found this site interesting and useful please click on the like buttons below or tweet - thanks
History
Aberporth started in the 16th century as a fishing village on the West Wales coast. It developed into one of the main fishing centres and at one time up to 20 herring boats regularly put to sea. The trade declined as fish stocks dwindled and today just a single fishing boat still operates from the beach. Now it is a popular tourist destination with two beautiful beaches and plenty of tourist accomodation and services.